Simple Snuggle Scarf Pattern
Estimated reading time: 7 minutes.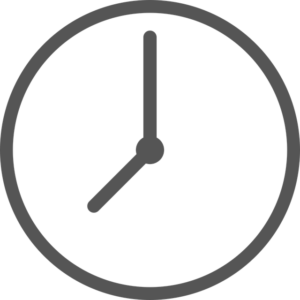 This simple scarf pattern is quick to knit and a great gift idea for everyone on your holiday shopping list! (Or just make a cozy present to yourself!)
Quick! Fun! Simple! Cozy! Relaxing! Great Gift! Fast to knit! Good for Beginners!
Check out this fun free scarf knitting pattern!
*For yarn, needles, and other supplies, check out my little local shop www.2beegreen.ca!
Difficulty = Easy
Project Duration (estimated):
= 8 hrs
Approx. Dimensions:
= 5″ x 54″ (+ fringe)
Free Pattern below (keep scrolling!)
I                              I
I                              I
V                             V
Information about this simple scarf pattern
I created this free scarf knitting pattern mostly as a basic first pattern to add to this new little blog. I didn't really expect to enjoy making it as much as I did, but it has turned out to be a fun, quick project, that results in a beautiful and cozy scarf! (my snuggle scarf has already become a permanent part of my winter ensemble!)
Generally I don't like to make scarves because they tend to be too repetitive/boring and I get fed up quickly… However I have now made 4 of these, and I am finding that this simple little scarf pattern is so fast to knit, and easy to work on the go, that I actually really enjoy it.
I love projects that I can make while I am otherwise idle, my hands need something to do while watching tv, riding the bus, and waiting for appointments etc. This simple scarf pattern is a perfect easy to transport project, and it's made from a single ball of yarn(possibly two if you want a longer scarf)!
If you are looking for something that is quick and simple, and would make a great last minute gift, then look no further! This pattern takes me a total of 8 hours of knitting time start to finish, and because it can be done while you are otherwise idle you can get your holiday gifts finished in no time flat!
The stitch I used to create this scarf has a nice bouncy feel to it, and is very warm when made with wool!
This is a very simple scarf pattern, and because of the repetitive and easy to learn stitch it would make a great project for beginners wanting to learn beyond the basic knit stitch. It's also a wonderfully simple little project for the more experienced knitter to keep your fingers busy and your mind free to wander while you ride the bus, watch TV, chat with a friend, or whatever else you like to do while crafting!
*Great project for those last minute gifts that you need in a hurry! Free scarf knitting pattern!
Materials Required:
Knitting Needles: 6.0mm (US Size10)                             
Yarn: x1 Ball of Worsted weight yarn (218yd, 100g)                                       (I used: Universal Yarn's Deluxe Worsted Superwash)
Crochet Hook: Size 5.5mm or similar size(just for adding the fringe)
Scissors: (for cutting the fringe)
*Depending on your preference you may want to have an extra ball of your chosen yarn on hand to make the scarf longer if required.
Tension Gauge:
This pattern seems to be quite forgiving when it comes to variations in tension, but if you are looking to replicate my result here is the gauge for the pattern:
Cast on and knit the first 18 rows of the scarf in pattern: Should = about 4″ length and 5″ width
Terms Defined:
k = Knit
ktbl = Knit through the back loop
k2tog = Knit two together
YO = Yarn over
sl1p = Slip 1 purlwise
CO = Cast On
BO = Bind Off (Cast Off)
*For photographic directions and more detailed explanations on how to work this pattern, please consider purchasing the Formatted PDF Pattern at My Little Etsy Store

Directions for this simple scarf pattern:
Casting on:  Cast on 26 stitches using the cable CO method:
Pattern: (all rows worked identically)
This pattern is worked with a 2 stitch selvedge/border on each side, and the main pattern stitch in the center… (*there are other even simpler adaptations available in the pdf pattern).
Selvedge/Border (First two stitches):  ktbl, k1
Pattern section:  *YO, K2tog repeat from star* until you have two stitches remaining on your needle
Selvedge/Border (Last two stitches):  k1, Sl1p(with yarn in back)

Turn your work and repeat the pattern until you have the length you desire.
*Note: when you turn your work be sure that the yarn passes under your needle to the back before you ktbl of the first stitch (working yarn should loop around the right edge of your work under the needle).
Binding Off/Casting Off:
This Bind Off will be worked 'in pattern'. This just means that you work the pattern as normal, but anytime you have two stitches on your right needle you slip the first stitch over the second one and off… With this pattern that does mean you will sometimes be binding off over a YO, but that's ok just treat the YO the same as any other stitch.
BO Pattern: Ktbl, k, BO, *YO, BO, k2tog, BO* repeat from star until you have two stitches remaining… k1, BO, k1, BO (*the last two stitches are each knitted instead of slipping the final one, it just works better).
When you have one stitch remaining on your needle, pass your working yarn through the stitch and pull snug to finish.
Fringe:
The fringe is all about personal preference. You can make it extra long, extra short, no fringe at all, braided, twisted, knotted, etc!
The fringe I chose to use is:
Cut 52 pieces 12″ long.
Once you have your pieces cut take two strands at a time and fold them in half. Then using a crochet hook pull the pair through the hole along the ends of the scarf.
Bind each pair on.
*for more detailed instructions see the pdf pattern.
Adaptations & Troubleshooting:
Suggestions for how to work the pattern in different weighted yarn, as well as various workarounds and troubleshooting are available  in the formatted printable pattern.
For tutorials on some of the skills required check out my Stitch Tutorials page
I hope you enjoyed this simple and free scarf knitting pattern. Check out my other patterns on my Free Patterns Page!
Downloadable PDF Pattern:
If you like this (or any of my other patterns), please consider purchasing a printable pdf copy which comes with much more detailed full color photo instructions!
Just like all of my printable pdf patterns I have written them more like a standalone Mini-Course. In the PDF I will walk you through each step from how to cast on right to the end with detailed directions for how to sew in your ends.
Purchase from My Etsy Shop:
www.etsy.com/ca/shop/HappyKnittingCanada
The pdf copy includes lots of extra tips and tricks, pictorial instructions, and it is formatted to be printed on standard 8.5×11 paper so you can print your pattern/course and use it on the go :).
*Creating, formatting, and photographing to make a pattern takes quite a bit of time, so if you don't need the pdf, but you like my patterns, please consider helping in one of the other ways listed at the bottom of the page (they don't cost a thing!) so that I can continue making new patterns for you to enjoy!