Cozy Hot Water Bottle Cover
Estimated reading time: 7 minutes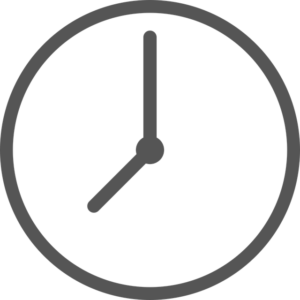 Here's a quick and simple hot water bottle cover pattern all of your hot water bottles regardless of shape or size!
A great project for last minute gifts, or just to make yourself a toasty treat for chilly nights!
*For yarn, needles, and other supplies, check out my little local shop www.2beegreen.ca!
Difficulty = Easy
Estimated Project Duration = 14 hrs
Approx. Dimensions  = 7.5″ x 15.5″
Free Pattern below (keep scrolling!)
I                              I
I                              I
V                             V
Information about the Hot Water Bottle Cover - Pattern
This hot water bottle cover pattern was created because I wanted to make some unique Christmas presents for my family. I had come across these fun new Eco Hot Water Bottles made by Hugo Frosch which are recyclable and made from sugar cane plastic. So I set out to create a fun cover for them :).
---
This pattern is specially designed to fit the Hugo Frosch 2L Eco Hot Water Bottle, however with a couple of adjustments it can be made to fit any hot water bottle. (*see the adaptations section in the mini-course pdf pattern for directions on how to make it fit the bottle you have).
The H.F. Eco Bottles are fully recyclable, and made from sugar cane plastic so they are an environmentally sensitive option! When I first got mine I wasn't sure how I would like the firmer plastic bottle, but as soon as I tried it I was hooked!
*To purchase hot water bottles check out my little store: www.2beegreen.ca (and search Hugo Frosch)
(for 10% off your first hot water bottle just contact me and I will discount the bottle before arranging for payment!)
All of the skills required to make this hot water bottle cover are easy to learn (if you don't know them already). And if there is any doubt you can buy the printable mini-course (step by step pattern) from my etsy shop. It has a lot more detail and super simple step by step photos with detailed instructions to help you if you get stuck along the way.
Materials Required:
Knitting Needles: 5mm (US Size 7) (you will need a pair of 16″ circular needles for the 'Cuff' & 'Body', and a set of  7″ or 8″ long DPN's for the 'Shoulder' and 'Neck')                          
Yarn: Worsted weight yarn   -takes about 200yd (I used: Universal Yarn's Deluxe Worsted Superwash)
X2 Stitch Markers: Two different colours
Darning Needle: Needle for sewing in ends
Scissors: Any size (just for snipping ends)
(*Materials required to make this hot water bottle cover)
Terms Defined:
K = Knit
P = Purl
SS = Slip Stitch
CO = Cast On
BO = Bind Off (Cast Off)
PM = Place Marker
S1p (slip 1 purl-wise)
Tension Gauge: (Stocking stitch)
4″x4″ = 20 stitches x 28 rows
*For photographic directions and more detailed explanations on how to work this hot water bottle cover pattern, please consider purchasing the pdf mini-course
Casting on:  
Cast on 72 stitches (using the standard CO
method)
Joining in the round and placing your marker:
Once you have 72 stitches you need to join them into a round. Then place a marker at the beginning of your first row.
Bottom Cuff (about 2.5″) 20 rows:
The cuff is worked in 2×2 ribbing and is a total of 20 rows. (2×2 ribbing = *K2, P2* repeat from star)
Main Body (about 10″) 72 rows:
The Main Body of this hot water bottle cover is worked in Stocking Stitch.

*This pattern can be made using a single color. However for printable color charts and my color changing directions see the Adaptations section at the end of the PDF mini-course.
On the final (72nd) row of the main body, place a second marker opposite the first. (*ie. final row of main body = k36, PM, k36). 
Shoulder – Double Decrease (about 2.5″):
two "Double Decreases"
are worked per row, one at each marker.
*VIDEO* for video instructions on the double decrease you can go to https://www.happyknitting.ca/2021/03/27/double-decrease/
*Note: you many need to switch from circular needles to DPN needles as the shoulders take shape and the circle gets smaller.
Neck (about 2″) 12 rows:
The 'Neck' section is worked in 2×2 ribbing (same as the 'Bottom Cuff')
Binding/Casting off:  
This BO is to be done "in pattern". (*so because this is a rib stitch you will continue to K2, P2… and simply BO anytime you have 2 stitches on your right needle)
*Note: Be sure not to BO too tightly.
Weaving in ends:
You can weave in your ends any way you like. Check out my videos in the Tutorials for some end weaving techniques, but there is also a full description along with photographs in the Printable PDF Mini-course.
I hope you have enjoyed my pattern. Please comment below to let me know what you think!
Downloadable PDF Mini-Course:
If you like this (or any of my other patterns),. please consider purchasing a printable pdf copy which comes with much more detailed full color photo instructions!
Just like all of my printable pdf patterns I have written them more like a standalone Mini-Course. In the PDF I will walk you through each step from how to cast on right to the end. with detailed directions for how to sew in your ends.
Purchase from My Etsy Shop:
www.etsy.com/ca/shop/HappyKnittingCanada
The pdf copy includes lots of extra tips and tricks, pictorial instructions,. and it is formatted to be printed on standard 8.5×11 paper so you can print your pattern/course and use it on the go :).
*Creating, formatting, and photographing to make a pattern takes quite a bit of time, so if you don't need the pdf, but you like my patterns,. please consider helping in one of the other ways listed at the bottom of the page. (they don't cost a thing!) so that I can continue making new patterns for you to enjoy!