Eco Dishcloth & Scrubby Trio - Knitting Pattern
Estimated reading time: 6 minutes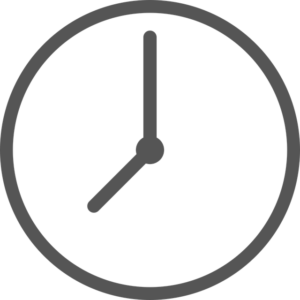 Here's a simple dishcloth knitting pattern, to make yourself and your friends some eco friendly and long lasting dish cleaners!
If you are tired of plastic scrubber's that don't last and shed toxic chemicals into your dish water then check these out and make your own natural fiber cloths!
*To buy yarn, needles, and other supplies, check out my little local shop www.2beegreen.ca!
Difficulty = Very Easy
Estimated Project Duration = 1.5 hrs (per cloth)

Average Dimensions: 5″ x 7.5″ (depends on yarn used)

Free Pattern below (keep scrolling!)
I                              I
I                              I
V                             V
Information about the Pattern
An eco friendly dish cleaning set (Dishcloth, Multipurpose-Cloth, and Dish-Scrubber).
This set makes a great little gift, or you can outfit your own kitchen with them!
This is a single dishcloth knitting pattern which can be made from any material you like, but here are the three I used:
Standard Dishcloth (Cotton): Makes a perfect dishcloth. Soft on dishes and works great for general washing because it's absorbent and does a good job of gently washing away standard dish grime.
Multipurpose-Cloth (Linen): These are a little more abrasive, but still gentle enough for everyday cleaning. And because this linen is still quite absorbent it holds a decent amount of water & soap. Great for gentle scrubbing and regular cleaning.
Dish-Scrubby (Hemp): This is a rougher fiber and is great when you need something more abrasive for tougher caked on food. Not nearly as hard on pans as steel wool, but can still get the job done quite well.
*This little dishcloth knitting pattern is a great first project for beginners, or as something to do while riding the bus to work or waiting for appointments etc.
*Why the shape?
Have you ever noticed that regular dishcloths need more edges and corners? Or that when you fold a cloth in half it's just never quite the right shape to hold?
I designed this dishcloth knitting pattern the way I did to maximize edges and give you extra corners for all of those detailed cleaning requirements! Plus if you need more bulk for wiping counters etc. this design lends itself perfectly to being folded in half to give you a smaller yet double thickness square which is the perfect size for general cleaning :).

Materials Required:
Pair of knitting Needles: Standard Straight needles are fine. (needle size will depend which yarn you are using *see below*).
Yarn: The three options I used are:

Cotton: Handicrafter (Bernat) – about 25g per cloth (4.5mm needles)
Linen: Flax (Universal Yarn) – about 12g per cloth (3.75mm needles)
Hemp: Java (Universal Yarn) – about 14g per cloth (4.0mm needles)

Darning Needle: Needle for sewing in ends
Scissors: Any size (just for snipping ends)
Terms Defined:
CO = Cast On
K = Knit (also written with a number stating the number of stitches to knit ie: K2 etc.)
Kfb = Knit into the front & back of a single stitch (increase 1)
K2tog = Knit 2 together (decrease 1) 
BO = Bind Off / Cast Off
Directions:
Cast on: CO5 (You can use any cast on method you like, I use the cable CO method because it gives a nice clean edge*)
Row 1: Knit across (all stitches)
Row 2 to 26: K2, KFB, Knit to end
(you should now have 30 stitches on your needle)
Row 27 to 44: K2, k2tog, Knit to end
(you should now have 12 stitches on your needle)
Row 45 to 61: K2, KFB, Knit to end
(you should now have 30 stitches on your needle)
Row 62 to 86: K2, k2tog, Knit to end
(you should now have 5 stitches on your needle)
Bind Off: BO all stitches
*For photographic directions and more detailed explanations on how to work this dishcloth knitting pattern, please consider purchasing the formatted pdf (at the bottom of this page)!

I                                     I
I                                     I
V                                   V

I hope you enjoy my pattern, and please comment below to let me know what you think!
Downloadable PDF Mini-Course:
If you like this (or any of my other patterns), please consider purchasing a printable pdf copy which comes with much more detailed full color photo instructions!
Just like all of my printable pdf patterns I have written them more like a standalone Mini-Course. In the PDF I will walk you through each step from how to cast on right to the end with detailed directions for how to sew in your ends.
Purchase from My Etsy Shop:
www.etsy.com/ca/shop/HappyKnittingCanada
The pdf copy includes lots of extra tips and tricks, pictorial instructions, and it is formatted to be printed on standard 8.5×11 paper so you can print your pattern/course and use it on the go :).
*Creating, formatting, and photographing to make a pattern takes quite a bit of time, so if you don't need the pdf, but you like my patterns, please consider helping in one of the other ways listed at the bottom of the page (they don't cost a thing!) so that I can continue making new patterns for you to enjoy!