Fingerless Gloves(Mitts) - Knitting Pattern
Estimated reading time: 9 minutes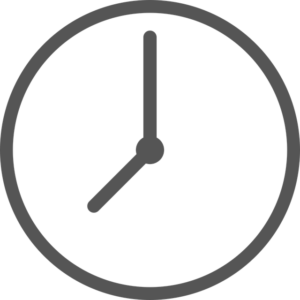 These Fingerless Gloves make a simple, quick little project which is great for working on the go!
Knit some for yourself, and once you finish that make gifts for all of your family and friends!
*To buy yarn, needles, and other supplies, check out my little local shop www.2beegreen.ca!
Difficulty = Easy
Estimated Project Duration = 8 to 12 hours knitting time (per pair)

Yarn Weight: Sock Weight (although it can be adapted)

Free Fingerless Gloves Pattern below (keep scrolling!)
I                              I
I                              I
V                             V
Information about this Pattern
These little Fingerless Gloves will keep your hands toasty while leaving your fingers free: Great for Driving, Walking, Knitting, Typing, Texting, or anything else that requires finger dexterity!
The pattern was created using Patons Kroy Sock Yarn and 9″ circular needles. however like any pattern it can easily be adapted to other yarns or standard DPN's etc (Check out the printable PDF for adaptation instructions).
*If you would like to purchase supplies for making this and other projects check out my little store: www.2beegreen.ca
Available FREE
Simplified Pattern(no detailed instructions): (see pattern below)
*The Free version is just the basic instructions for making these little gloves, which may be all you need. however if you need more details check out the 20 page full color PDF which can be purchased on Etsy.
Available On ETSY
20 Page Full color step by step PDF Pattern: (Visit my Etsy Store)
*This PDF Pattern (just like all of my other PDF patterns), is laid out more like a mini-course, I progress through showing you what todo each step of the way(from Cast On, to Sewing in Ends), with full color images, which makes it a perfect option for beginners or anyone who likes to follow along with photographic tutorials!
*With the purchase of this PDF pattern you will also receive a coupon code for 10% off all in stock craft supplies www.2beegreen.ca
Why fingerless gloves? They are wonderful for Driving, Walking, Knitting, typing, texting, or anything where you need finger dexterity!
What if I need a different size? This pattern fits a pretty good range(*see sizing image below). (however for larger or smaller hands see directions for adjustment in the PDF Pattern).
Is this a good beginner pattern? YES! There are a few little tricky spots, but overall it's very simple! (although if you are a beginner the free instructions may not have enough information so you might want to consider purchasing the PDF Pattern).
Would these make a good gift? These make excellent gifts! They wear and last extremely well because they are made with sock yarn!
How long will they take to make? This will depend how fast you can knit… they take me about 8 to 10 hours(knitting time) per pair, so if you work at it you can actually finish a pair in a day… however I don't often have 8 hours to sit and knit without interruption!
Can I make them on the go? YES! These are a perfect project to knit on the go!
What if I don't have 9″ circulars? This pattern can be worked with any circular knitting method, and it can even be knitted flat and then seamed. (see page 18 in the pattern for instructions)
*or if you would like to purchase some 9″ circulars I'm offering 10% off on circular needles with the promo code:

Knitting9Inch
The Basic Pattern for Fingerless Gloves: (simplified free version)
This is a simple and quick little fingerless glove pattern, great for beginners or anyone who wants something to work on the go or while watching tv etc!
Materials Required:
Knitting Needles:

DPN: 2.75mm (3 needles)
9″ Circular: 2.75mm (I use clover bamboo)

Yarn:

Patons Kroy Sock Yarn(50g): x1 ball per pair

Row Counter:  to keep track of your row #
Stitch Markers: x3 Two different colours
Darning Needle: Needle for sewing in ends
Scissors: For snipping ends
!! DISCOUNT !! If you would like to purchase supplies check out my store at www.2beegreen.ca and receive 10% off on all in stock craft supplies for a limited time!
Terms & Abbreviations Defined:
CO = Cast On
K = Knit (also written with a number ie: K2 = Knit 2)
P = Purl (also written with a number ie: P2 = Purl 2)
PM = Place Marker
SM = Stitch Marker
KFB = Knit Front & Back (increasing by one stitch)
BO = Bind Off / Cast Off
Fingerless Gloves Pattern Directions:
Cast On: CO56 stitches using the knitted Cast on Method and join into the round.

Row 1 to 22 [2X2 ribbing]: K2, P2

Row 23 [placing markers]: K27, PM, K2, PM, K27

Rows 24 to 44 [increasing, thumb gusset]: Increasing x2 stitches every second row

EVEN Rows:

K27, KFB into first stitch after marker, Knit until you have 1 stitch before the second marker (this number will start as zero and increase to 20 as your gusset grows), KFB into the stitch before your second stitch marker, K27.

ODD Rows:

Knit all stitches

Rows 45 to 54 [top of thumb]: Knit all stitches

Row 55 [bind off the thumb]: K27, BO23(between markers), K27

Row 56 [connect back into the round & Pick up 1]: K27, Pick up the front loop of the first stitch you cast off, Join your work into the round (there are many ways to do this, but if you need directions see the Printable PDF), K27 back to end of row. (you should now have 56 stitches on your needles again, after picking up one)

Rows 57 to 65 [knit straight]: Knit all stitches

Rows 66 to 73 [2X2 ribbing]: *K2, P2*

Bind Off In Pattern: Cast off all stitches in K2, P2 pattern (be sure not to Bind Off too tightly as you need the stretch for your fingers to fit!)
*For photographic directions and more detailed explanations on how to work this pattern, please consider purchasing the formatted pdf (at the bottom of this page)!

I                                     I
I                                     I
V                                   V

I hope you enjoy my pattern, and please comment below to let me know what you think!
Downloadable PDF Mini-Course:
If you like this (or any of my other patterns), please consider purchasing a printable pdf copy which comes with much more detailed full color photo instructions!
I have written these purchasable patterns more like a standalone Mini-Course. In the printable PDF I will walk you through each step, from how to cast on, to how to sew in the tail ends and finish your project. All with full color step by step photo instructions.
Purchase from My Etsy Shop:
www.etsy.com/ca/shop/HappyKnittingCanada
*Creating, formatting, and photographing to make a pattern takes quite a bit of time, so if you don't need the pdf, but you like my patterns, please consider helping in one of the other ways listed at the bottom of the page (they don't cost a thing!), so that I can continue making new patterns for you to enjoy!
Also Available as a full kit!
If you need all of the supplies and would like to purchase this as a kit check out my new etsy option!
Purchase from My Etsy Shop: