How to Set Up an Etsy Shop and Sell on Etsy
(Simple Step By Step Instructions)
Estimated reading time: 9 minutes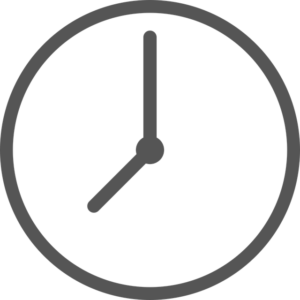 *Note: click any image to bring up a larger version.
Step 1: Setting up your Standard Etsy Account to sell on etsy

(*if you already have a standard Etsy account then you can simply Sign in)
Starting an etsy store to sell on etsy is actually very simple!
The first thing to do before you start is to Setup a Standard Etsy Account. (unless you already have one).
**If you are setting up a new Shop you can use this link: 40 Free Etsy Listings and it will give you 40 Free listings to start you off!… This can't be added later, so if you want 40 free listings use the promo code in my link above! 🙂
.
If you use this link all you have to do is click "Open a Shop Today" and put in your email address. and it will assist you with signing in or setting up a new account.
(*Just so you know, this is all done directly through the Etsy site. The link is simply a referral link with a bonus attached which etsy offers to new stores!).
Step 2: Setting up your New Etsy Shop
Fees:
Here is the current information on fees as of the 26-February-2022.
(*these details do change, so be sure to check the current fee schedules if there is any doubt! https://www.etsy.com/ca/legal/fees/)
Shop Preferences:
After you click "Get Started" from the step above, it will take you to the first screen of the store setup. (you can see the progress bar at the top of the screen showing where you are now… which is currently on step #1).
On this first screen you will need to fill in your "Shop Preferences". (Language, Country, and what type of business you are running).
Once you finish this step click "Save and Continue".
Name Your Etsy Shop:
This next screen will ask you to choose a Name for your Shop…
The name needs to be all one word. It's a good idea to really think about this and choose a name which reflects your "brand" and what you sell…
.
Once you choose your name click "Check Availability" to make sure it's available, and once it's approved you can click "Save and Continue"
Create Your First Listing:
Now this next screen is your Listing Page and you need to create your first listing.
This can take a little time the first time through. but just scroll down and add all of the information that is requested… it's simple!
These details can all be changed later so don't worry too much. Just make sure you have your pricing high enough to cover your costs plus shipping in case you sell one! 🙂
Banking Information:
Now you need to set up your banking information  so that you can get paid!
They explain everything pretty well here so just read the directions and add the information they require. Once you have everything filled out you can click "Save and Continue".
.
*just a side note, but if you are not sure about how to find your banking numbers. You can either call your bank, or they are also located on the bottom of your cheques and in your online banking.
Verify Your ID:
Etsy needs to know that you are who you say you are, so that they can complete your account setup.
You will need to send them a copy of one of the documents they require to prove that you are who you say you are.
Once you have finished this step you can move on to the last couple of steps… (you are almost there!)
Setting up Billing:
This is where you need to add a credit card so that they have it on file to cover the listing fees…. This is so that when you add a new listing or one of your existing listings auto-renews they can charge your credit card for the listing fees. (currently the listing fee is $0.25 cents per 4 month listing period and you can choose whether your listings renew automatically or not).
.
*Note: this is just a simple How to set up an etsy shop post… There are lots of other things that you can do to dress up your shop, and make it suit your brand better… things like: adding a bio, banners, logos, videos, information about your store, and lots more!… You may also need to set it up so that Etsy is charging tax for your items depending on whether you are earning enough to need to charge taxes (you might need to ask your accountant if you aren't sure about this).
But this should get your basic store up and running and from there you can add any other details you need to as you go along to make it even better!
That's my weekly musing for this week!
*If you have thoughts and ideas about How to set up an etsy shop, or if you have things to add, please post below!